AU Music Graduate Aims for Success in Texas
Hang on for a minute...we're trying to find some more stories you might like.
As the Averett University spring 2019 semester came to a close, a soon to be music graduate had her sights set on the University of Texas at San Antonio and, her master's degree in music-piano performance.
"I aspire to teach music at the collegiate level, so I have to further my education to achieve that goal," Emily Myers, music alumna, said. "It would be a dream to inspire other musicians and equip them to influence the musical world themselves."
According to Myers, two Averett University professors, Dr. Anne Lewis, department chair and professor of music & musical theatre, and Dr. Janet Phillips, assistant professor of music, inspired her to follow in their footsteps.
"Emily was and still is a very successful music student," Lewis said. "She took advantage of everything our music department had to offer and made the most of it."
According to Lewis and Phillips, Myers will become an excellent music teacher due to her musical knowledge and her compassion for others.
"She is a class act," Phillips said.
But, that "class act" isn't becoming a music teacher, she currently is a music teacher.
"I'm a part of a mentor group who is working with a local youth organization," Myers said. "We travel to the youth organization's after-school care center to give the students music and piano lessons."
"It is a privilege to be able to share my knowledge of music with future musicians as well," Myers said.
According to Myers, she plans to remain a part of the mentor group to enable her to continue working with the youth organization throughout her studies at the University of Texas at San Antonio. However, that's not all.
She also plans to continue setting and achieving goals to reach her dream job as a professor of music.
About the Writer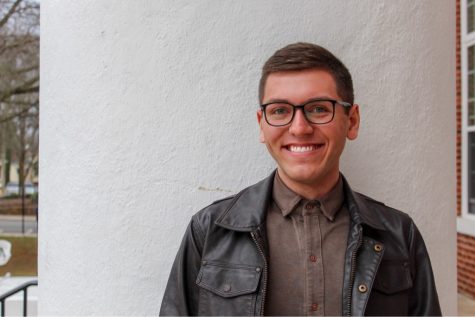 Grayson Eaton, Staff Writer
Grayson is a junior majoring in communication studies from nearby Chatham, Virginia. When he is not studying, Grayson lives his childhood dream of working...