Averett Esports in its Second Year
Hang on for a minute...we're trying to find some more stories you might like.
The esports program at Averett is entering its second year with the Head Coach Oscar Manzano. According to Manzano, esports is a team based competitive environment similar to traditional sports. It isn't easy. Players work together for a common goal by communicating and playing different roles all within the context of video games.
Manzano said that a lot was learned in the first year of esports at Averett. The coach and players learned things that worked well and things that can be improved on to help teams and players individually. This semester there are new roles such as Team Manager and Student Coach to strengthen and support players on each team along with the Team Captain. Some players also have a streamer role where they stream their games under the AUeSport account on Twitch, which is a platform where people can livestream playing a game, and others can watch and chat. It can build an online community for Averett esports.
"Since joining the Overwatch team, I have improved in my understanding of the different roles of the team and the need for communication," Jackie Dodd, a senior double majoring in computer science and computer information systems, said. "Coming into the second year with our head coach, we are all more involved in improving practices, broadcasting the Averett esports name, and getting to know others in the program who play different games."
In the second year of the esports program, Manzano said that they are adding new players, and it will be interesting to see what each player brings in, their strengths and weaknesses, and that it is his job as the coach to help each team member contribute in their own way to figure everything out and work together.
Manzano believes that esports is beneficial to Averett students because students who play video games have not had a similar place before, and esports provides that. Manzano is working with student engagement to have tournaments open to all students twice a month that are popular games that teams in esports at Averett do not currently play.
The games that teams of Averett esports currently play are Overwatch, Hearthstone, League of Legends, Smite, and Super Smash Bros Ultimate. Teams normally have at least two practices a week, and some scrimmage against other teams once a week. It is also a goal for all the teams to go to at least one event every semester. From September 20th to the 22nd, the esports teams will be attending a tournament hosted by Harrisburg University.
For the future of esports at Averett, Manzano sees a lot of growth in the program with students with different talents and skills joined together from the love of video games. Skills such as art, coaching, and marketing are some of the many that Averett students have that are important in esports and the community. The esports program gives students an opportunity to perfect their skills. In the future, Manzano plans for Averett's esports teams to be able to compete against the best, the top level teams in esports.
For those interested in joining esports, they can email the head coach at [email protected], or fill out the recruiting questionnaire on the Averett website esports page.
About the Writer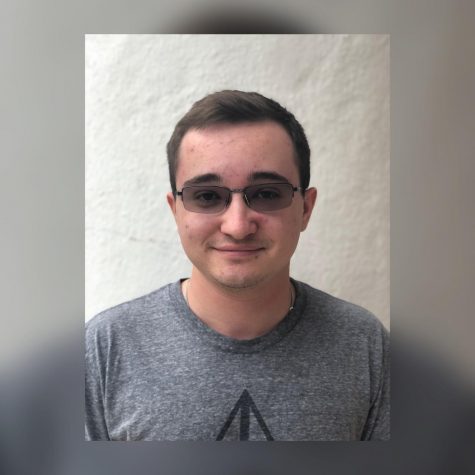 Evan Phillips, Staff Writer
Evan is a Junior majoring in communications studies, and he plays Overwatch for the Averett esports team. After college, he plans to work in the entertainment...