Graduate Students Return for Final Year Bringing Back Leadership and Growing the Culture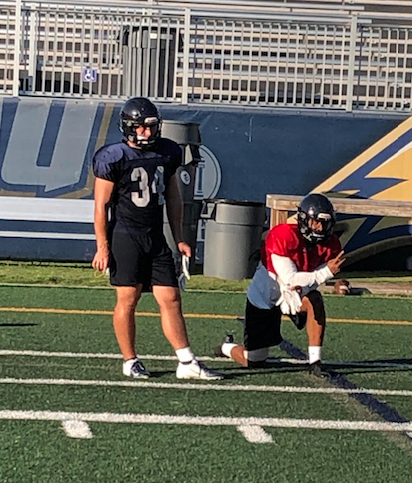 Joshua Tapscott, Staff Writer
September 19, 2019
Averett athlete's Connor Showalter and Octavius Ross were both granted a 5thyear of eligibility due to injuries ending their previous season's early. Showalter and Ross were both key players on Averett's defense that ended last year season at a school record 8-2. Last year Ross made the USA South All Conference second team last year and Conner was also a captain on the defense.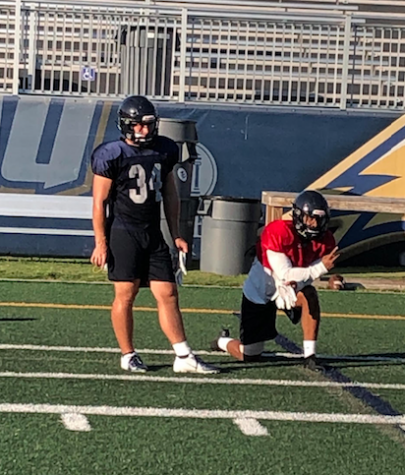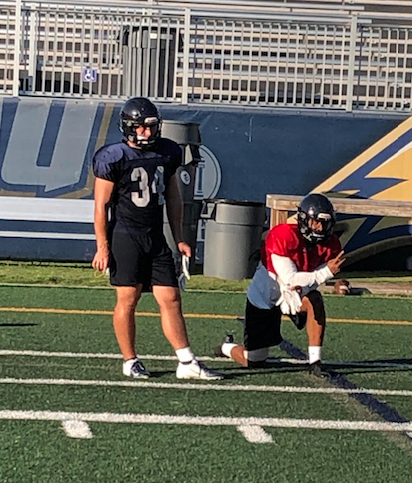 In the second week of Conner Showalter's freshman season he planted to make a tackle and ended up breaking his ankle in three different places, ultimately tearing all of his ligaments and joints in his ankle.
"Honestly it was hard, wanting to get back to my high level of play and my ankle just wasn't ready," Showalter said.
It wasn't a quick and easy recovery for Showalter but he knew his ultimate goal was to get back playing and helping his team win. Showalter brings three years of experience to the defense and believes they have a chance to make a run at the USA South Championship.
"I have a chance to pursue my masters and championship ring, why would I not return and do what I love," Showalter said.
Octavious Ross missed his freshman year of football in 2014 due to tearing his ACL. During his 2017 season it happened again, he tore his ACL. An ACL knee injury has ended many athletes careers but Ross refuses to quit.
"I have too much love for the game. When I'm 50 years old I don't want to look back and regret not trying," Ross said.
Coming off of a record 8-2 season, the Cougars have a chance to be special again this year. The decision for Ross and Showalter to return to Averett for their final years of eligibility after already graduating in their respective fields is a testimony to Averett football.
"It means a lot to the team," Defensive Coordinator David Clark said. "These are men that have been counted on and have showed up for me. As for the culture, they have shaped Averett football and given us the chance to be contenders to win and conference."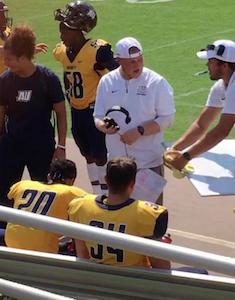 The Averett football culture is changing into championship football. The home opener is on September 14th, Saturday at 6 P.M.