Men's basketball using offseason to improve
The offseason is the time for athletes to master their craft in whichever sport they play. It's very important to get better during the offseason so that you come into your next season a totally different player. The Averett men's basketball team's season ended on February 22. That los left a bad taste in everyone's mouths and it will motivate the players to get better this offseason. The summer time is the best time to try and work on your body by getting in shape and beginning to become more mentally tough.
"In today's basketball if you're not getting better over the summer you will not have a chance to be successful during the season," David Doino, head men's basketball coach, said.
The team was given a workout program that they will use to help guide them through their summer workouts. The program is very important because it gives them their workouts for the day, but it also helps them with eating the right things before and after the workout. The program is solid and if everyone on the team comits to it, they will be able to tell the difference in their conditioning once they come back from summer break.
"Staying loyal to the workout plan will lead to more self-confidence because the players will know that they put the work in. they will also figure out that pushing through the workouts mentally will help them physically," Doino, said.
Coach Doino has big plans for the team, he wants the team to come in better, bigger, and faster than they were during the season. The team has goals coming into the new season and having a successful offseason will put them one step closer to achieving those goals. The hardest part about all this is the fact that Doino won't be able to see his players during the summer. The only thing he will really be able to do is communicate with them. He will have to trust on his players to get the work done while he isn't looking. The teams that does that will usually end up successful.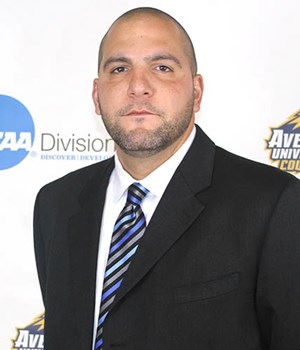 "Without a doubt the toughest part is not knowing what guys are doing while they are home. You like to think all guys are putting in the work. However, you just do not know because they aren't around," Doino, said.