Road to Glory
Hang on for a minute...we're trying to find some more stories you might like.
"This year's team has made huge strides for our women's basketball program," Liz Hudy, head women's basketball coach, said. "For the first time ever, we won the regular season and got a number one seed in the conference tournament."
The Cougars were also among the  nation's best for a few categories: number two in rebounds nationally, number two offensive rebounds, number one free throws/game in the nation, top-ten in made free throws in the nation.
One difference this year was the team's level of mental preparation. Throughout the season, the team had what they call "Mental Mondays." On those days, they get together as a team, and just talk about all aspects of the game that doesn't require putting a ball in the hoop.
"This year's team has worked extremely hard to get to this point," Hudy said. "Not only did the team physically prepare themselves, they also have worked on the mental side of the game. This year we have increased our scouting of other opponents. Additionally, we have worked on mental toughness and embracing any challenge we face. Every week the coaching staff holds a session called, 'Mental Mondays.'During this time, we work on aspects of the game that aren't physical: understanding end of game scenarios, team building, defining toughness, and visualization work."
This might've been the most talented the women's basketball team has been in a while and you can tell based off their success this year. The group of women played well together and had great leaders on the team and on the coaching staff. It's a team Hudy won't soon forget.
"What makes this year's team special is their willingness to compete and competitive nature. As a coach you want players who are self-driven and having a winning mentality," Hudy said. "I am proud to coach them."
About the Writer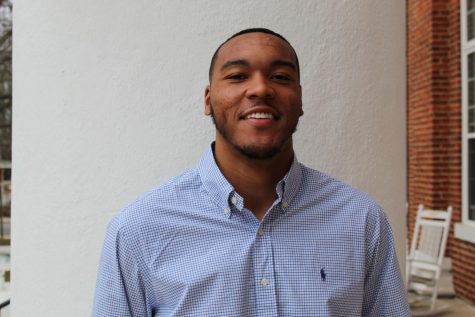 Timothy Henry, Writer
Timothy is a junior, double majoring in communication and physical education with a concentration of coaching. He plays on the basketball team and is a...