The Rainbow Club Established as a Safe Space for LGBTQ
Hang on for a minute...we're trying to find some more stories you might like.
The Rainbow Club is new to the Averett campus and is a club about LGBTQ+ pride and their supporters. The adviser for The Rainbow Club is Shelbilyn Boelsche. She is a graduate hall director—coordinator of housing operations.
Boelsche describes the club as a comfortable place for LGBTQ+ students.
"(It's) a safe space for LGBTQ+ and their allies to share any thoughts or feelings," she said.
She notes that although there may not be many problems on campus, they are still there and that the LGBTQ+ community never really had a safe space before.
The club is open to everyone on campus and Boelsche wants the Averett students to know that.
"The club isn't just about LGBTQ+ pride, they are also an educational club about the LGBTQ+ community for Averett," Boelsche said.
The Rainbow Club will hold regular meetings. Once a month, the club will have guest speakers come as an educational purpose for anyone who wants to come and listen.
Boelsche explained that not many people showed up to their interest meeting, but they will accept anyone into the meetings at any time. They are excited to be a part of the Averett community and want to spread the word of their presence. The Rainbow Club has a Twitter account, @AverettRainbow, and an Instagram account, @averett_rainbow.
The Rainbow Club has plans for future activities outside of their meetings, but they are still in the planning phase. The Averett community will need to keep a lookout for these events and future meetings.
About the Writer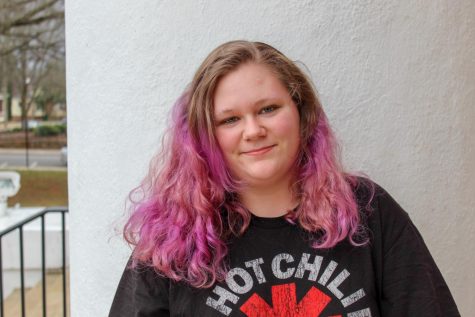 Haley Farthing, Writer
Haley is a freshman majoring in English with a teaching license and minoring in journalism. Her dream job is to be a paramedic or an English teacher. Her...