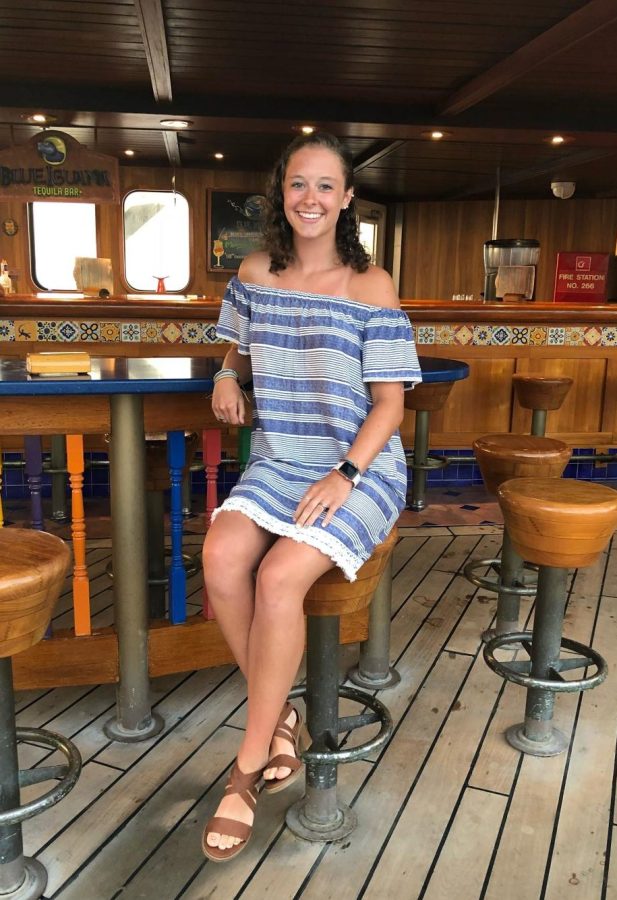 Kathryn Mckinlee Shrader, Mckinlee to friends, is a senior nursing major with a minor in integrated health psychology here at Averett. Shrader has also been a member of the sorority on campus, Kappa Delta Alpha, since her freshman year and is currently the president. Shrader also is a member of the National Student Nurses Association, and made either presidents, or deans list, every semester at Averett.
"I originally chose Averett because of the girl who gave me and my parents our first tour. She sold me on the fact that Averett is like home and how kind every student here is," Shrader said. "When I went to tour the nursing school I fell in love with professors and how they really wanted me to attend Averett."
Originally from Franklin County, Virginia, Shrader found herself in a new environment without the friends she was used to. A friend at the nursing campus convinced her to attend Club Fair freshman year, where she was able to find KΔA.
"I decided to join Kappa Delta Alpha because of how friendly and welcoming the girls were," Shrader said. "I realized that the group of girls I met during Club Fair were really nice people that I could see myself building lifelong friendships with."
After graduation Shrader is looking forward to beginning her career as a BSN, RN in the NICU unit at Roanoke Memorial Carilion Hospital. This is the same hospital that she was able to complete an internship through as part of her education at Averett.
"The biggest part of Averett that I will miss most is the people and the friendships that I built here," Shrader said. 
Coming into Averett as a shy 18 year old girl, she is leaving as a confident, unafraid woman. Shrader thanks all of the peers, teachers, and advisors she has had through her four years that has helped her to succeed. Averett University's commencement ceremony is May 7, 2022 at 10:00 am. A live broadcast of the ceremony will be available at http://www.averettcougars.com/live.