Students Weigh in on the Best Streaming Apps
What are the best streaming apps for students? HBO Max, Disney+, Hulu, or Amazon prime?
HBO Max has shows like Rick and Morty, DC Titans, and they have a lot of blockbuster movies. Disney+ has all your favorite Marvel superhero movies and the classic Disney shows. Hulu has great anime shows like Dragon ball z and Naruto. Hulu lets you watch shows the day after they air on TV.

"Hulu is great because they have a fair price and they have original shows like Castle Rock and Little Fire. The new season of Rick and Morty," Natija Pate, sophomore, said "Rick and Morty is funny and every episode is always adventure"
You got up and coming streaming apps like Disney+ that bring back classic shows like Proud Family, The Suite life of Zack & Cody, and X- Men from the 90s. Another thing that makes Disney+ big right now are Marvel movies and shows. People really enjoy Marvel because they love good stories and the characters are amazing.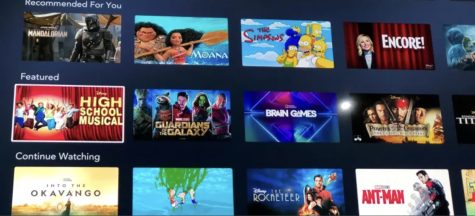 "Disney+ has all the Marvel movies and they have my favorite movies, Avengers endgame," Jalen Rowell , a junior, said " Marvel adds different shows to Disney+ like Moon Knight and Hawkeye."