RA Applications Open, AU is Looking for the Best
Lydie Kodio, Multimedia Editor - Writer
November 6, 2019
Hang on for a minute...we're trying to find some more stories you might like.
Having someone one can rely on in case of emergency, or difficulty is essential, especially when one lives away from home. Effectiveness, kindness, professionalism, reliability and accountability are precious qualities most people admire and desire to possess. At Averett University, we find those rare qualities in the Resident Assistant (RA).
Resident Assistants are student leaders chosen by the university to ensure the functioning of living in community and more specifically the life inside residence halls. 
"Being a Resident Assistant is more like being a community developer. Their role is to develop a community to create a healthy environment, and really just kind of generate an experience that students want to stay on campus. The Resident Assistant will try to make the campus a better experience for everyone, whether that be with programming, or they can put on little programs or give out little candy which is good around holidays, or just being able to be there for someone when they need it the most," Jonathan Collins, assistant director of residence life, said.
In fact, over the school year Resident Assistants go through two sets of training: one in the fall and one over the summer to make sure that they are well prepared to assist the needs of students on campus. 
"During their training, they are taught how to respond to situations, whether it would be a student in distress, an active shooter or  a tornado drill. They are taught what to do in those scenarios," Collin said. "RA's are not only community developers but they are also leaders and they will be able to handle any situation as they are trained to do so."  
 "During training we talk about what it means to be an RA, how to deal with certain situations, who to go to, also we get safe zone training meaning that whenever a resident comes to us to talk about something it is confidential unless they are harming themselves or others. We also learn how to manage being a resident assistant and a student at the same time if we have any other extracurricular activities," Ronisha Dunlap. resident assistant in Main Hall building, said.
To be an RA, one needs to fill in an application and go through a selective process conducted by the Residence Life Office Staff. 
"On Monday, November 4th, application will open up to be an RA. You go on Averett website you go on housing and residence life under student life and on our page there is a tab underneath the housing portal that says "Apply now to be an RA" if you click that button it will take you directly to our application, Collin said, "We are gonna pull the applications and then we are going to be able to take from those applications to build a strong family. We try to see which applicant is going to be strong in leadership and in abilities to connect to others. There are two interview processes. The individual interview and the group interview. Once that is over we offer alternate positions as well as we hire right off and those positions will start in the fall. They can also start as soon as the summer."
In order to judge who is a great fit for the position, the residence life staff go through a analysis of each applicant. 
"Through the process, we determine whose interview is the best, who has the best qualities we are looking for. A lot of our folks that we have pulled and started right away are the folks that we can confidently put in an upperclassmen situation and know that they will handle it not considering the fact that they are underclassmen. We really are looking for poise, really a stand out candidate."
In being an RA one need to be personable, relatable in order to be able to represent the diversity at Averett. Being involved on campus and off campus, in the community of Danville is a great factor of selection and having prior experience in the field helps even more. 
"I have been an RA for three years now, and when I first became an RA I was very hesitant and I would second guess myself a little bit, then after my first year I knew I had it, I know what to expect. Now I feel more equipped and more prepared to handle any issues that's coming across," Dunlap said. "To be an RA you have to be a people's person, you have to be able to think quick on your feet, especially in certain situations. You have to be relatable and understanding of the situation to some extent. Also being a team player, being able to work together, help each other out is very essential."
One is never safe from encountering challenges and being an RA, one can encounter a lot of difficulties as well. 
"The hardest part for me is time management. I have gotten a lot better at it but it can be difficult when you are in class, working or when you are an athlete that is a lot too, on top of doing your RA duty as well but that is when you rely on other RA's to help you out," Dunlap said. 
Thankfully, there are also advantages to being an RA. 
"The best part of being an RA for me, I would say is the staff. We are like a family. We joke around a lot. It is very fun and you would really enjoy it. Honestly it makes the college experience fun and really enjoyable," Dunlap said.
In a nutshell, being an RA is a great opportunity to not only display your leadership qualities, but also to meet different people, develop tight relationships with people who surround you. It provides with team work experience and teaches students how to develop their abilities to the fullest of their potential.   
About the Writer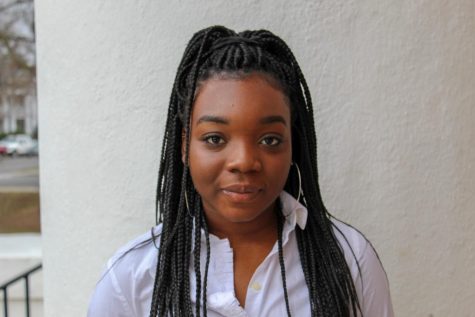 Lydie Kodio, Multimedia Editor
Lydie is a sophomore, international student coming from Mali, West Africa, double majoring in business administration and communication studies. When she...