"Averett Alumnus strives for excellence at VIR"
Hang on for a minute...we're trying to find some more stories you might like.
Mitchell Smith, marketing coordinator at Virginia International Raceway, graduated from Averett University's sports management program in 2018.
"Connections played in my favor," Smith said.
According to Smith, he may not have received this opportunity if it wasn't for Meg Stevens, director of athletics at Averett.
Smith played for Averett men's soccer during his collegiate career. He often heard Meg Stevens say her door is always open to ask for volunteer opportunities.
Following Smith's junior year, Mitchell contacted Meg to see if she knew anyone in the marketing department at VIR. The department awarded Smith an internship in summer 2017.
Mitchell impressed his supervisors during the internship. The marketing department soon recommended him for an open position in the group sales department.
"I received a phone call from VIR in January 2018 stating that I was wanted for work even though I wasn't finished with school yet," Smith said. "I worked part time until graduation, then went full time."
Currently, Smith's main duty is to maintain the race track's social media platforms. He also manages all of the car and trade shows to promote VIR requiring Smith to travel throughout Virginia and North Carolina. According to Smith, these are just some of his duties.
Smith's newest task has been heading the track's new children's club known as "VIR Kids Club."
"I oversee and create many activities for the children as well as merchandise for them," Smith said. "This is a good program for our youth."
The Averett University sports management alumni has also had many "cool" experiences at the race track in Alton, Virginia. According to Smith, he got to work with Richard Petty, NASCAR Hall of Fame Member.
"I got to hang out with him all weekend and take Petty to all of his meetings, autograph sessions, and other media related meetings," Smith said.
According to Smith, working at VIR is a pleasure.
"I love my job," Smith said.
About the Writer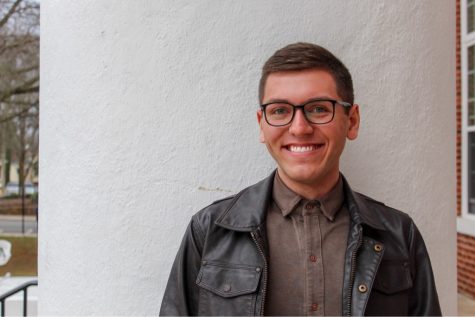 Grayson Eaton, Writer
Grayson is a sophomore double majoring in communication and elementary education. He enjoys racing, vacationing, singing, and hanging with friends in his...