Summer Activities Happening in Danville
Hang on for a minute...we're trying to find some more stories you might like.
Danville has quite a lot happening for this summer! There are many key places to visit including: museums, parks, and trails. There are also festivals and concerts going on too. Danville keeps a schedule of everything going on at Danvilleva.gov/calendar. The calendar holds dates and information about all activities going on all year. This website also has tons of information about everything Danville.
There are a few wonderful museums in Danville. The Tank Museum has plenty of events the community can come watch. Their hours are Friday through Saturday from 10:00 a.m. to 4:00 p.m. Events and information can be found at aaftankmuseum.com/events.
Another loved museum is the Danville Science Center. Although they don't have an event calendar, their exhibits change every so often. One exhibit that is open all summer is their amazing Butterfly Garden. They also have a digital dome that holds different films throughout the day. Their hours are Tuesday through Saturday from 9:30 a.m. to 5:00 p.m. and Sunday from 11:30 a.m. to 5:00 p.m. Their information can be found at dsc.smv.org.
The last museum is the Danville Museum of Fine Arts and History. They don't hold many events, but there is a list of the exhibits and information on their website, danvillemuseum.org. Their hours are Tuesday through Saturday from 10:00 a.m. to 5:00 p.m. and Sunday from 2:00 p.m. to 5:00 p.m. with audio tours available until 4:00 p.m.
Aside from museums, Danville is home to parks and trails for the public to explore. These parks stay open all year and hold quite a few events for the community. Danville works hard to keep it's community active and engaged.
Angler's Park has events during the summer such as rugby tournaments, fishing, biking, and more! Angler's has gorgeous trails by the Dan River, five multi-use fields, picnic shelters, and a boat ramp. All of their information can be found on the Danville city website.
Ballou Park is open all day and holds events every now and then. They have so many activities to participate in and enjoy. Some of these activities include a 27-hole disc golf course, softball/baseball field, tennis courts, playground, nature trail, picnic shelters, and picnic sites. Their information can also be found on the city website.
Last but not least, Dan Daniel Memorial Park has tons of activities and easy access to the Riverwalk Trail. It is home to the Danville Braves and the Veterans' Memorial. They hold playgrounds, trails, and picnic areas. All of their information is on Danville's website as well.
Danville holds other fun places that can all be found online at Danvilleva.gov. There is also a list of all the events happening for the next few months. There is never a dull moment when there are so many activities to do.
About the Writer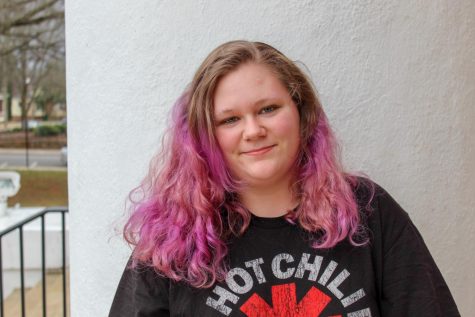 Haley Farthing, Writer
Haley is a freshman majoring in English with a teaching license and minoring in journalism. Her dream job is to be a paramedic or an English teacher. Her...