Two Averett Women's Lacrosse Players Breaking Records
Hang on for a minute...we're trying to find some more stories you might like.
Two players of Averett Women's Lacrosse Team have broken records in the 2019 spring season.
Elizabeth Peasely, a sophomore, has become the lacrosse team's leading goal scorer with 129 points, breaking Darcie Jones' 127 career points, a previous player of Averett from the 2005-07 years.
Peasley continues to make a name for herself, breaking another record in USA Conference with 12 goals in a game during the lacrosse team's home match against Salem. This is a record high for the conference as a whole for amount of goals scored by a single individual in a game.
"It's an awesome feeling to be breaking records at Averett and in the USA South, but in the end, I couldn't be breaking these records without my teammates," Peasley said.

Hannah Ayers, a freshman for the women's lacrosse team set the record for most assists in a game by a single player with eight assists. The previous record was held in 2006 by Jones and Kaylee Black, both with 5 assists in a single game.
"I feel very blessed to be able to have the opportunity to play for Averett's lacrosse program," Ayers said. "I just try to work hard for my teammates and coaches and I happened to break a record while doing that. I'm really lucky to have great teammates who helped me break this record."
About the Writer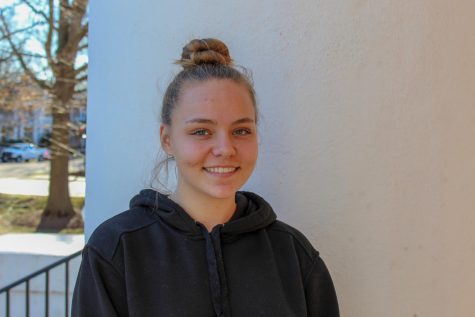 Breanne Sawall, Writer
Breanne is a sophmore majoring in communication studies. Once she graduates from Averett, she plans on joining the U.S. Air Force working in the communications...