Averett Goes Abroad
Hang on for a minute...we're trying to find some more stories you might like.
As students progress through their undergraduate degrees, internships, and gaining job-experience, they are constantly told that if they want to stand out from other applicants, that they must engage in things that the average person is unlikely to do.
This typically includes stepping outside of one's comfort zone and experiencing new environments through opportunities like study abroad. American author Seth Godin reminds of of something many study abroad students apply to their lives when they begin their program overseas.
"Discomfort brings engagement and change. Discomfort means you're doing something that others were unlikely to do, because they're hiding out in the comfortable zone," Godin writes.
Students who study abroad are immersing themselves in unfamiliar and, sometimes, strange environments to ultimately become a more well-rounded individual and gain a competitive edge over their peers while also having the ability to travel and discover new customs, traditions, concepts, and ideas.
According to Averett's website, the study abroad program "equips students to engage with local and global communities and become culturally perceptive citizens."
Aariyana Britton, an aspiring operating room nurse, is planning on traveling to London, England to attend the CAPA Global Health Seminar from June to August. She chose this program for her first abroad trip primarily due to the benefit of sharing a common language and overall ease of navigation.
Here, she is hoping to "expand my horizon of the medical field and go above and beyond my comfort zone" to study in a place that many people don't have the chance of traveling to.
Britton is able to take classes that are within her major to remain on track for graduation while also getting the experience of attending a healthcare seminar where multiple countries will be represented.
Although this will be her first abroad trip, she is not nervous and hasn't faced any financial burdens due to the help and guidance provided to her by the study abroad office. In case a student may need more financial support, there are a multitude of scholarships that students are able to apply for depending on the programs that they are interested in.
"This is a great opportunity for students to broaden their horizons and also find out a lot about whatever it is that they are interested in," Britton said. "Choosing to study abroad has been one of the best decisions of my life."
Senior Christine Johnson feels similarly, h
aving traveled to Paris, France for her fall 2017 semester. There she pursued her interests in fashion design and its history.
"Academically, I was able to study The History of Fashion in France: 1600s-21st century, which was very important for me to do. I can now add that to my résumé when applying for a job pertaining to the fashion industry," Johnson said.
In addition to the new perspectives granted by teachers on course material, studying abroad has an abundance of benefits for students, including self-discovery and finding new hobbies and interests.
"My time abroad expanded my mindset and gave me more of a worldly outlook on life, and people, in general," Johnson said. "Being alone in Paris forced me to be street smart, well-articulated, and outgoing. I mastered the art of being alone and surviving on my own."
Johnson knew that her time abroad would be an experience of a lifetime and that she wasn't going to let any nerves hinder her from making the best out of it. This included her traveling to several other countries because of how much cheaper travel is within Europe.
In addition, she also reassures individuals whom are curious about studying abroad to not be discouraged by the negative outlook and stereotypes that are made so familiar to Americans through the media, stating that many of these foreign countries are "safer than the United States."
If any students are interested in Johnson's experience, she can be contacted at [email protected] for more information.
For more information regarding the variety of study abroad programs offered through Averett, please contact Dr. Catherine Clark at [email protected], by phone at 434.791.5764, or visit the Center for Community Engagement and Career Competitiveness (CCECC) at 204 Woodland Drive.
About the Writer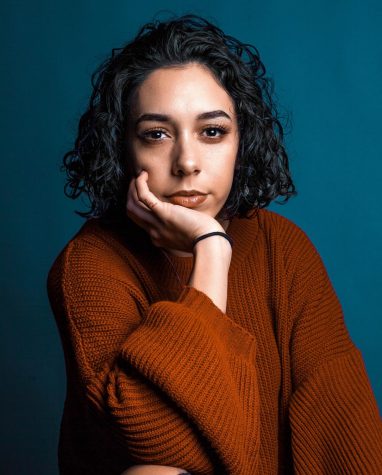 Rosa Morales, Copy Editor


Rosa is a senior triple majoring in communication studies, computer information systems, and computer science. In addition to this, she is the treasurer...