The Planeteers Are Rethinking Recycling
Hang on for a minute...we're trying to find some more stories you might like.
As inhabitants of the earth, we should be consciously aware of our influence on pollution and the overall over-consumption of available resources. Our everyday decisions and actions ultimately contribute to the well-being of the environment, something that many of us often overlook due to the stresses and demands of our day-to-day life.
However, as the years go on, and climate change and pollution continue to progress at high rates, more and more people have taken the initiative to attempt to "save" our planet. Norah Hopkins and Adrienne Jeter, two transfer students majoring in environmental science, are some of those people.
They noticed that the Danville's streets, creeks, forests, and the well-known Dan River were all covered in trash. This consisted of fast food containers, cans, bottles, tires, plastic bags, etc., all being things that we consume and use on a daily basis. This resulted in their decision to take action and create a club that would battle this pressing issue.
"Recycling is an important component to limit plastics in our landfills and the environment, however we need to reduce the amount of plastic waste," Hopkins said. "As a club, we are focused on reducing our plastic use, reusing the plastics we do use, and lastly, recycling our plastic waste."
By doing so, individuals who are a part of the Planeteers are actively reducing their carbon footprint. As a club, they want to inform Averett as well as the local community about the environmental harm caused by plastics. This includes topics relating to harmful chemicals associated with plastics, recycling tips, and pollution as a whole.
Since they are a new club, their main goal for their first couple of semesters is to "implement a recycling program on Averett's main campus," Jeter said.
"We want to show our local community that we are a group of committed students focused on sustainability and environmental conservation. During the semester we are hosting events, such as our monthly Riverwalk Trash Pick-Ups and pop-up DIY projects, to inform the community about trash/plastic pollution and ways they can reduce and reuse their plastic waste," Hopkins said.
Hopkins and Jeter both suggest that if someone wants to become more informed on the topic of recycling and reducing their carbon footprint, that the Internet is a great and valuable resource. For instance, Danville's government website provides users with a list of acceptable recyclable products and recycling sites within city limits.
Recycling can be as easy as limiting one's single-use plastic waste, such as water bottles. "[It] helps the environment by reducing the amounts of toxins released into the air and/or reducing the amount of microplastics in our environment," Jeter said. This can be easily accomplished by using a reusable water bottle or thermos.
The Planeteers became an official club at Averett University in the spring 2019 semester, in which they meet bi-weekly on Mondays from 5:00 to 6:00 p.m. in the Carrington Conference Room, also known as the 4th floor of the Student Center.
The club also has an active Instagram, @Averett_Planeteers, allowing followers to stay up to date on anything pertaining to the club's activities on campus and around Danville.
If you or someone you know might be interested in joining or getting more information, please contact either president Norah Hopkins at [email protected] or vice president Adrienne Jeter at [email protected]
About the Writer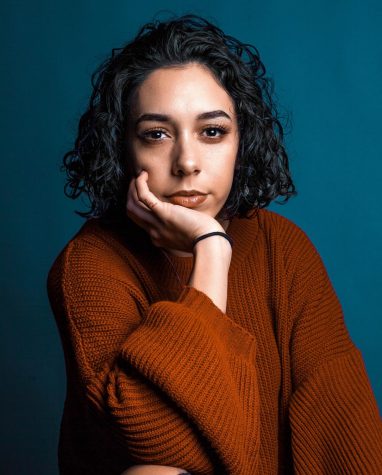 Rosa Morales, Copy Editor


Rosa is a senior triple majoring in communication studies, computer information systems, and computer science. In addition to this, she is the treasurer...