Freshmen Reflect on First Year Experience
Hang on for a minute...we're trying to find some more stories you might like.
The school year is almost over. It's almost time for final exams and summer vacation. Freshmen are finishing their first year at Averett and are talking about how they have adapted to college life and what they have completed within their first year at Averett.
Zach Montgomery, a freshman majoring in aviation and a member of the cross country team, states that his "first year was pretty exciting and awesome, but it had its ups and downs. It's way better than high school for me."
Jake Howe, another freshman majoring in aviation, agrees with Montgomery, stating that his year was "exciting and fun" and that there were "ups and downs" throughout the year that he, and many others had to face.
In comparison, Victoria Knapp, a freshman double majoring in communication and education from Delaware, felt that her year was a journey.
"It hasn't always been an easy transition, but it's been a rewarding transition at the same time," Knapp said.
Freshman have had to take time to transition into college life and get used to all the hard work it takes to be here.
While her year is ending on a positive note, Knapp states that she has had to "remain hopeful" to allow for all the things that she had worked towards to continue and allow for growth while also taking advantage of any opportunities that have come her way to ensure a good college experience.
Knapp goes on to explain that she's grateful because it hasn't been easy.
"It hasn't always been what I thought it would be, but when I focus on every aspect of my first year, it was worth it," Knapp said.
Even through the hard work, Knapp appreciates everything she has gone through this year. She is continuing to move forward through the challenges that she has run in to.
There are so many opportunities to get involved on campus and to stay busy. Every step forward can make a huge difference in how the big picture turns out.
"Every opportunity, every event, every chance I had to volunteer and be involved was worth the time," Knapp said.
Knapp notes that she has learned other valuable lessons this year.
"I've learned to ask for help when I need to, I've learned how to manage my time and what works for me," Knapp said.
These three freshmen have learned a lot throughout their first year and have seen that college life is a lot different than high school, but is much more fun and time consuming.
Taking time to reflect on their first year at Averett and what they have learned in and out of the classroom, they each explain that they have made new friends and have had an amazing year.
About the Writer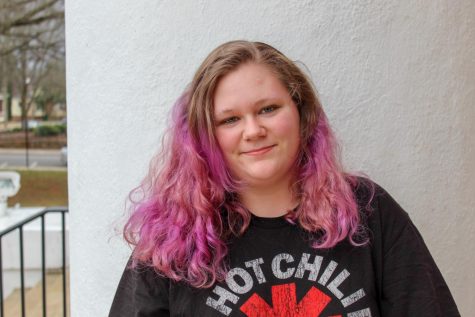 Haley Farthing, Writer
Haley is a freshman majoring in English with a teaching license and minoring in journalism. Her dream job is to be a paramedic or an English teacher. Her...