The Averett Cougar Band To Present "Stories and Sentiments"
Hang on for a minute...we're trying to find some more stories you might like.
April is an exciting time for The Averett Cougar Band as their annual spring concert nears.  The band encourages all to come enjoy the sweet sound of music in their final concert of the academic year. It will be held on April 12 at 7:00 p.m. in Pritchett Auditorium.
The theme of the concert will be "Stories and Sentiments."  The concert will feature pieces from musicals like Les Misérables and Fantasia 2000, as well as standard band literature.
Les Misérables is a sung through musical based on the novel by Victor Hugo. The band will perform the popular "I Dreamed a Dream."
Fantasia 2000 is an animated musical produced by Walt Disney Feature Animation.  Pieces like "The Firebird" will be performed.
"I really like Les Misérables and Fantasia 2000," Libby Rodriquez, junior band member, said. "The concert will be very enjoyable due to the musicals and standard band literature being performed."
The concert's standard band literature is expected to be challenging for the band members. Gustav Holst's "Second Suite in F" will be the most notable piece of standard band literature incorporated.
"The standard band literature is definitely challenging, but fun," Rodriquez said. "I know it will be performed beautifully."
One of the musical selections will honor a dear friend of Assistant Professor of Music and Band Director Dr. Janet Phillips. Her friend passed away just over a year ago.
"Resignation is a very special piece, because it allows me to pay tribute to my close friend," Phillips said. "The composer created this piece with the mindset of accepting that a loved one can't be with us any longer."
Phillips believes most people will recognize the majority of the songs, but many may not be aware of the name or background.
"I'm sure our concert will be very informative for our audience," Phillips said.
The concert is free admission. This event may also be used as a concert review for those in music courses.  For more information, visit The Emily Swain Grousbeck Music Center or email [email protected].
About the Writer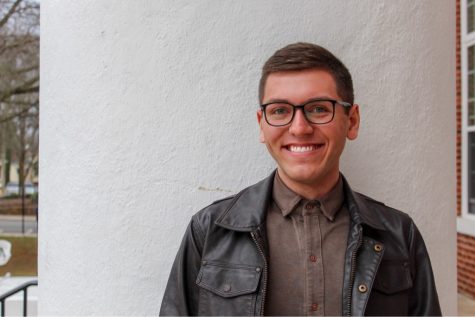 Grayson Eaton, Writer
Grayson is a sophomore double majoring in communication and elementary education. He enjoys racing, vacationing, singing, and hanging with friends in his...