Averett B4B Take on Conference at VT
Hang on for a minute...we're trying to find some more stories you might like.
"Men of high standard." This represents the motto for Averett University's club, Brother 4 Brother. Brother 4 Brother is a mentor program for incoming freshmen. It educates male students on how to become successful and goal driven men. These young men can be seen around campus on Mondays dressed up in dress shirts and blue with gold striped ties. This group is led by Xavier Aguilar, president of club, and is overseen by Lance Moore, Kennsel Anderson, and Leeroy Johnson.
On Saturday, February 23, eight members of the club were able to represent Averett as they traveled to Virginia Tech to participate in an experience like no other. Aguilar, was accompanied by freshmen: Chase Nixon, Richard Kelley, Peter Culmer, and Kendyll Curry. As well as, sophomore Isaiah Grice, junior Jared Mincey and senior Rayvon Johnson. Those selected members had their lives positively impacted that day.
"The Uplifting Black Men Conference was life changing, as well as an unforgettable moment," Aguilar said.
This conference consisted of many powerful and successful black men and women. They discussed their stories and mindsets for success throughout lectures. Brother 4 Brother members in attendance were able to decide which lectures to attend, and decide what aspect of life they want to improve on. The sessions were approximately 45 minutes to an hour, and there was a wide variety of people attending the seminar. There were middle school and high school students, as well as adults.
"One of the things that was said that stuck out to me is that 'winners do daily what others do occasionally," Nixon said.
"This quote represents how hard you're willing to work for something in life," Nixon said. "It also determines if you want to be mediocre and average, or do you want to go above and beyond and put in the work daily to get the results you want."
As the seminar came to a close, the group was privileged with a guest speaker. Michael Vick, a former NFL quarterback who also attended Virginia Tech, gave the audience some insight on his life. He discussed some of his major setbacks, and how he overcame those challenges to get him to where he is today.
This is one experience that these young men will never forget. The advice and guidance they were given was priceless and impactful. Brother 4 Brother plans on attending more events similar to these as the club gains more popularity in the years to come.
About the Writer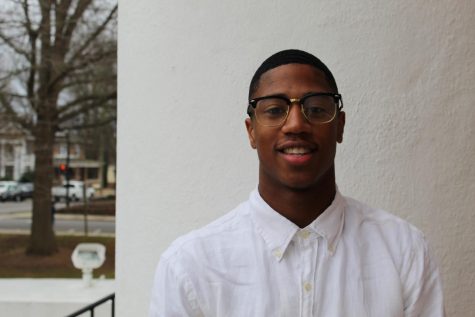 Isaiah Grice, Writer
Isaiah Grice is a sophomore and is majoring in communication studies. He is a captain of the football team and plays wide receiver. In his free time Isaiah...