Reporters Rosa Morales and Jacorey Burley talk with students about The Chanticleer's new website.
Reporter Isaiah Grice talks with Clifton Glover, the Director of Football Operations, about the new changes...
Reporter Allison Turner talks with students of different clubs on campus about their Spring Fling Festival...

Loading ...
Staff Profile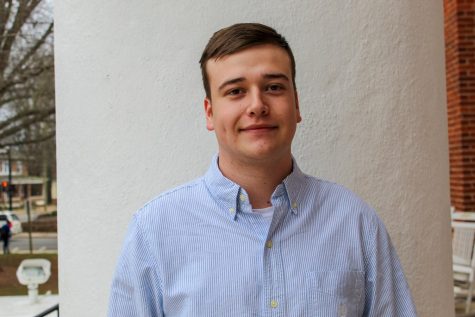 Garrett Haskins
Writer
Garrett is a sophomore majoring in communication studies/journalism. His dream job is to work for a national newspaper or magazine. Outside of class, he enjoys reading, listening to music, and anything...